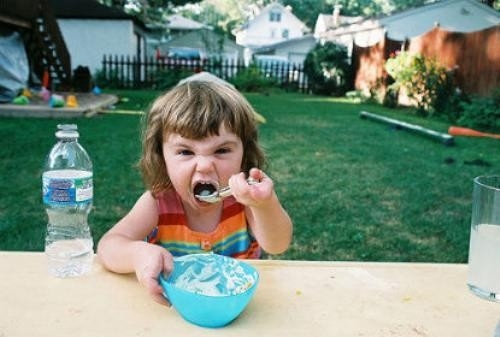 Hangry?
What the @#$% is a Fiscal Cliff and can we throw the word "Manscaping" off of it? Also why does "@#$%" always auto-correct to "duck," and why isn't the Lincoln movie in 3D!? Sorry. That was the hunger talking.Do you ever get hangry? It happens to the best of us. Relax. We got your back. Want to check your order status, make changes, or add special instructions to arrange the pepperonis in the shape of a heart for your romantic Pizza Proposal? Whatever you need, our Customer Support ninjas are standing by 24/7 to take care of it for you, so the only thing you have to worry about is perfecting that butt groove in the couch.Just enter this code at checkout and order something ducking amazing this weekend, and we'll knock a little something off your tab*, because after all – It's our duty to please that foodie.
Coupon Code:
hangry
Coupon codes expire, but our love for you will never end. Need another coupon? Just ask us on Facebook or Twitter.
Need another coupon? Tweet us and fill in the blanks: "I got sent to #HangerManagement for putting ___________ on my ______________." No Twitter? It's cool, post it on our Facebook wall.
You're the sweet rice to our jerk chicken.

Bon Appetit,
Eat24
Tap our App: iPhone | Android | Kindle
* Unfortunately, many dishes are unfairly labeled as cranky, angry food, so we just want to take a moment to clear the air. Jerk chicken is actually a sweetheart, bitter melon spends his weekends volunteering for underprivileged fruits, and deviled egg enjoys jazz music and writes poetry about the beauty of nature. Remember, not all food should be judged by its name alone, just like you shouldn't judge our Fine Print before reading it. You have to be an Eat24 member to use our weekly code (but signing up is so easy, even thick crust pizza can do it). You can only use the coupon at restaurants that accept coupon codes (with over 20,000 it should be easy to find a sweet one) and pay with credit card or PayPal. The $3 value will be applied only when you complete an order of $10 or more, so don't just order a side of hot and sour (the angriest of soups). Finally the code can only be used once, and will expire on the 20th of January at midnight PST. Now let's stay positive, order some tacos (aka beef smiles) and enjoy.
(Visited 46 time, 1 visit today)