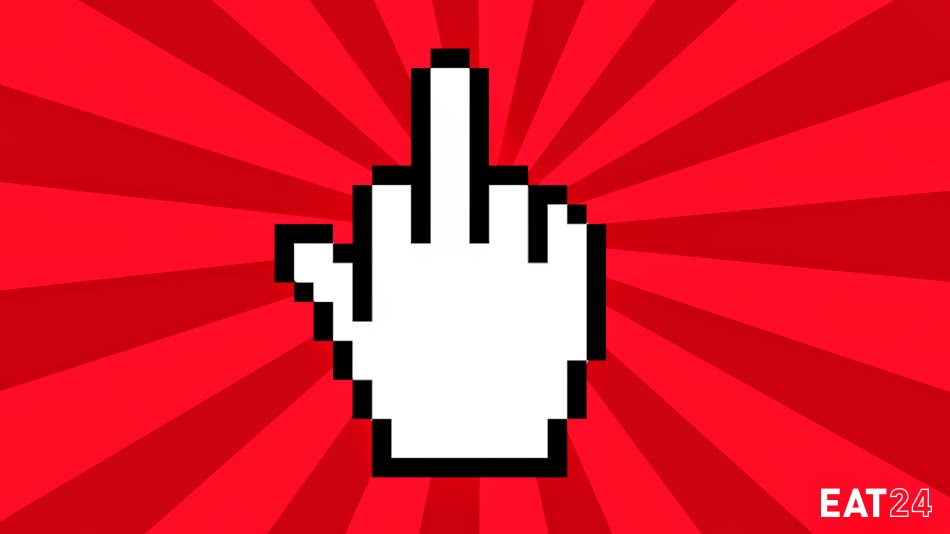 A letter from the CEO of EAT24:
Dear Headhunters, Fuck you.
Now that I got that off my chest, let me explain. Everything about your industry is ridiculous. Your job is to find people who are already employed, take them and put them in a different job so you can make a commission. That's it. You are paid to steal.
You spend all day on LinkedIn* searching buzzwords like "specialized," "strategic" and "multinational" then indiscriminately email job candidates and hiring managers until eventually you make a match and get your 20%. You basically Google and spam people for a living. Congratulations. Did you go to school for that? Did you major in Creeping with a minor in Nigerian Prince?
*Studies show LinkedIn has 277 million users and 276 million of them are headhunters**
**Probably
Here is the only skill necessary for being a headhunter: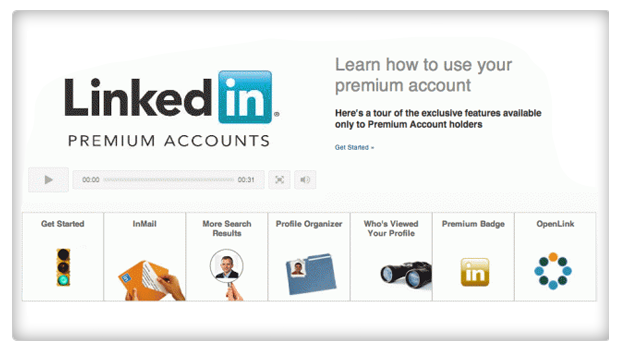 Can you even inbox? (No)
Your email marketing game is weak. You're just a few typos and special characters away from being spam for c!@Lis or V.1.A.gRá, which honestly I'm much more likely to reply to (for a friend).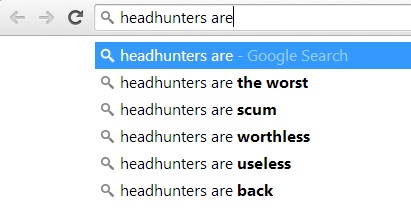 As the CEO of EAT24, I get hundreds of emails everyday, and a large chunk of those are from headhunters trying to sell me on the latest talent. It wouldn't be so bad, except that almost every one of these messages is a hilarious adventure in fail. Sometimes there's no attachment (hey, we've all been there). Or the attachment is there, but it's the wrong resumé (oops). OR it's the right resumé, but the person's skill set doesn't even come close to what I'm looking for (lol). I know, I know. It's hard to tell the difference between "UI engineer with several years of experience" and "circus clown just out of college." It requires a lot of things… like being able to read and having eyes.
Headhunters = The Windowless Vans of People
Lurking around in people's LinkedIn profiles and sending them random, unwanted messages about "exciting opportunities"? That's creepy. You know what else is creepy? This: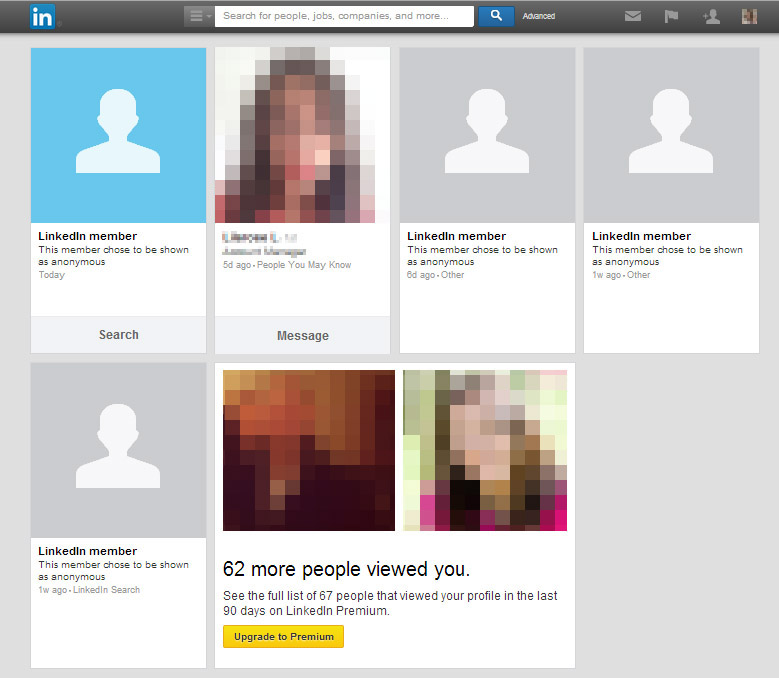 If you've spent any time on LinkedIn (some people actually do, right?), you've probably met this mysterious "LinkedIn Member" who's always "viewing" you. Is that you, headhunters? It is you, isn't it. Everyone reading this, go check your account right now and I guarantee you'll see a bunch of these faceless nightmares staring back at you. Go ahead. I'll wait.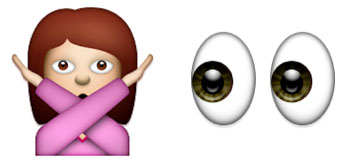 Anyway, moving on… Where was I? Oh right, the title of the next part is:
Shameless.
Turns out not all headhunters are shady MF's hiding in the shadows. Some of you wear your Creeper Status right on your sleeve. Maybe secretly contacting my employees in the privacy of their own inbox is a little bit too civil, so you send them letters addressed to the EAT24 office (!!!). Actual typed letters, with fancy agency letterhead and fancy agency envelopes. Like this: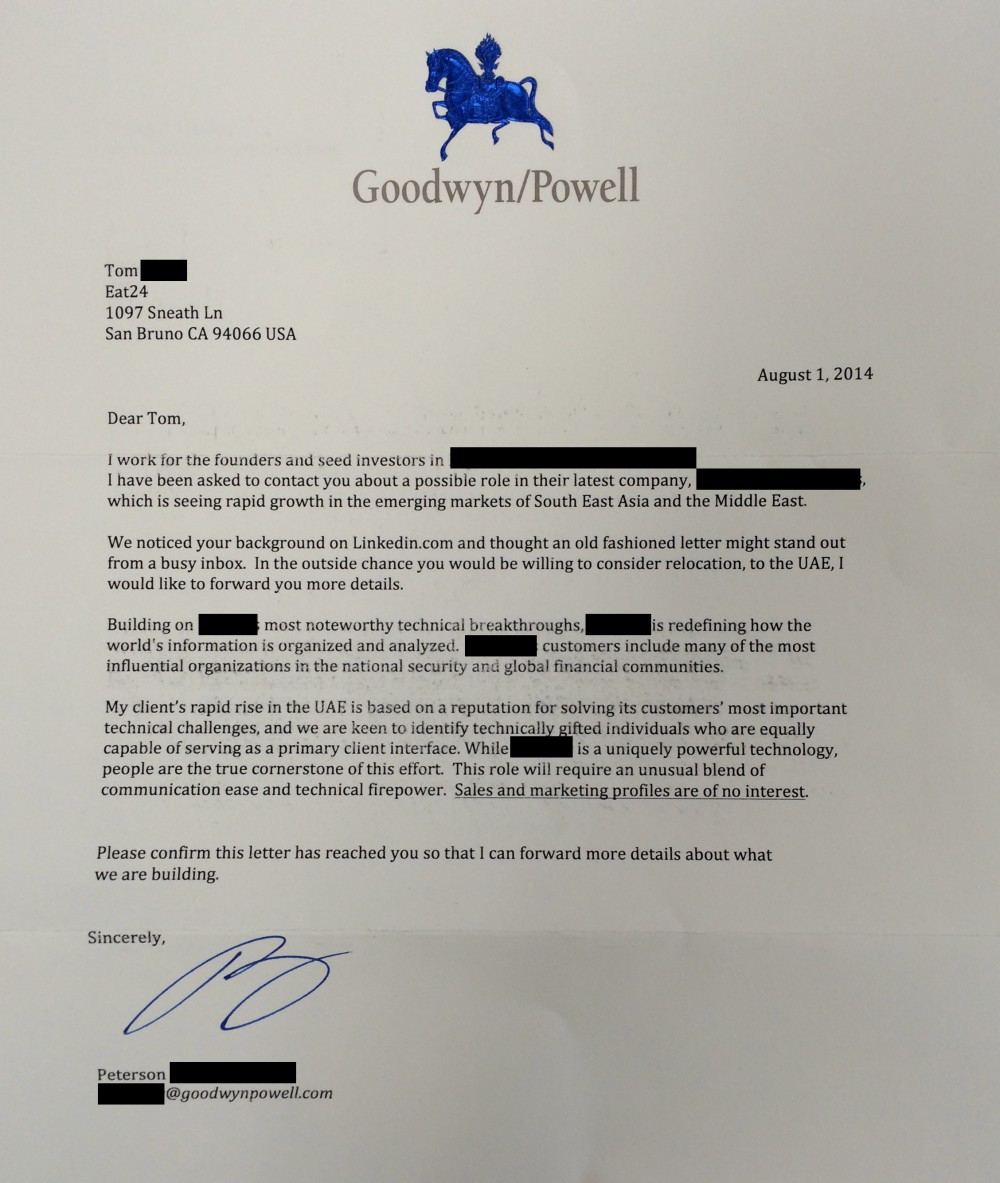 Hi Peterson! I talked to Tom and he told me to let you know that this letter did in fact reach him. He's very excited about this opportunity. After all, what child doesn't dream of one day moving to the UAE to serve as a "primary client interface?"
This is the exact opposite of those creepy Linkedin ghosts who "choose to be shown as anonymous." Peterson's style is more like, "Hello, I am here to steal your employees. Here is my social security number, mother's maiden name, and an address where I can be found." Zero shame in his game. Basically, this: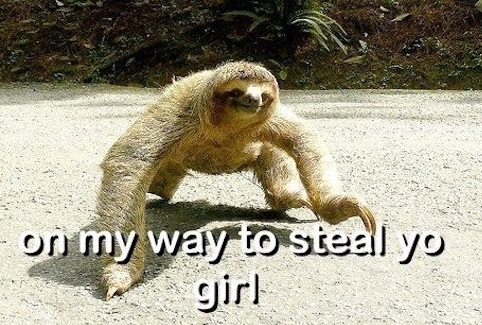 Honestly, I kind of admire the balls it takes to do this. That being said, if I ever actually meet Peterson, I will punch him in the face. Just kidding. I'm a lover, not a fighter. But seriously, dude. Go away.
Thou Shalt Not Steal
Stealing = bad. Mom taught us that it's not nice to take other people's stuff. It's even one of the 10 Commandments (not sure which one, but it's definitely in there). Let's just look at another industry, for example, the NBA, NFL, MLB… pretty much any professional sport. If a player is under contract, reps from another team can't even talk to him. It's illegal! This may not be the NBA (and we may not be able to dunk a basketball without the help of a trampoline and a cape), but this is EAT24 and we are professionals. We look for people who are actually LOOKING for a job, and we read resumes that are sent to us. We don't steal from our fellow startups, just like we don't flirt with someone who's already taken. Unless that someone is Beyoncé (Don't tell my wife).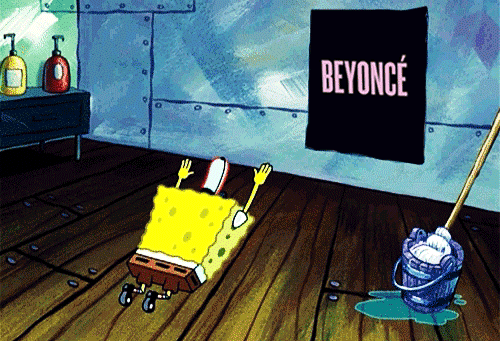 OK, OK. I know what you headhunters are going to say, "It's a dog-eat-dog world out there," and "you can't make an omelette without breaking a few eggs***," and "that's just the way it is."
***Great, now I want an omelette.
Nope. Wrong. That might be the way things work wherever you are, but that's not how we do things at EAT24. We operate differently, we advertise differently, and we hire differently too.
When we started EAT24 in 2008, we built it around one thing – people. These people have a thing that's called "personality." You know, that thing that isn't industry buzzwords or dollar signs. It makes people want to actually hang out together, work together, and not want to murder each other when it's 3AM and the server is down and the egg rolls have stopped rolling.
Our hiring philosophy is this: You can teach an awesome person to code, but you can't teach a coder to be an awesome person (no offense, I happen to know 20 awesome coders who are sitting about 10 feet from my desk right now). So we hire awesome people and give them the time and tools necessary to develop their skills. We help them grow within our company, and even let them move around to different departments until there's a good fit.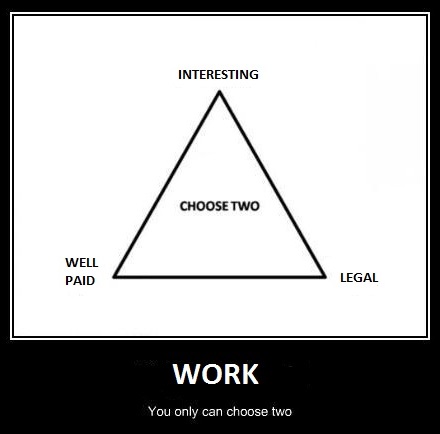 The result? A tight-knit crew of brilliant weirdos who actually enjoy coming to work everyday (at least that's what they tell me when I hover over them with a pointy stick). EAT24 is a family. We may have bootstrapped our way from two people in the living room of a tiny apartment to 200 people in an office park, but we're still a really close group who love each other and love what we do. So when I think about headhunters seeking a commission by phishing in the family we've built, it pisses me off.
But… aren't my employees free to work where they want and explore other opportunities if they choose? Of course. I only want what's best for them. So headhunters, if you have some mind-blowing, life-altering, dream-job scenario for one of my people, go for it! As they say, "If you love something, set it free." But if you're just going to waste his or her time like you waste mine, please kindly F off. We have customers to feed.
Love, Nadav Sharon
The Boss, EAT24
P.S. If you seriously just read this whole thing, it's highly likely that you're an awesome person, which means you should check out our Career Page because we're hiring 😉
(Visited 17,463 time, 1 visit today)