People are always talking smack about Washington DC's food scene, but our app says those people are totes wrong. The nation's capital has got all kinds of tasty things available for delivery, even when it's late on a Saturday night and you have a serious case of the drunchies. In fact, especially then. So check out our favorite dishes and next time you've got a midnight craving, tap our app and get it delivered.
Beef & Chicken Skewers
The restaurant is called Meat In A Box, which tells you right off the bat that they're gonna deliver some pretty bomb skewers. Put that meaty deliciousness on some rice, add some pita bread, yogurt sauce, and a salad (to stay healthy, duh) and you've got the makings of a tasty foodie call.  Where to Get It: Meat In A Box
BBQ Chicken Pizza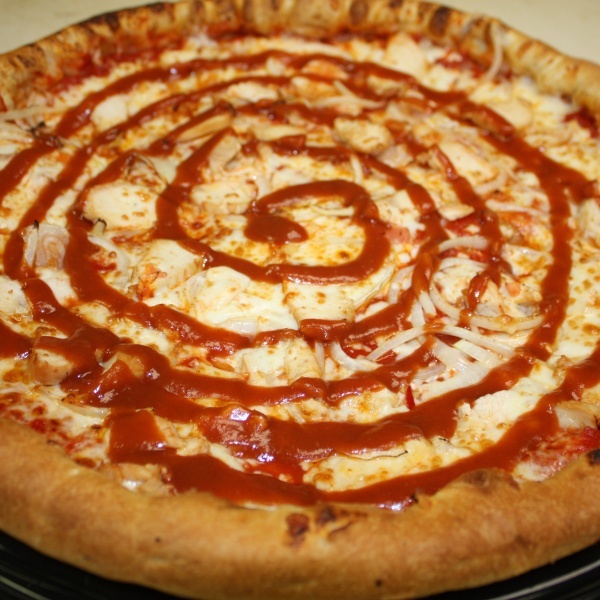 We don't have to tell you there's plenty of scientific proof that pizza is alcohol's soulmate. But that's not the only reason we love this pizza. The fact that it has double cheese and the sight of its mesmerizing spiral of barbecue sauce are bonuses. Plus, getting said barbecue sauce all over our hands and getting to lick it off makes this pizza a solid go to.. Where to Get It: Manny & Olga's
Funnel Cake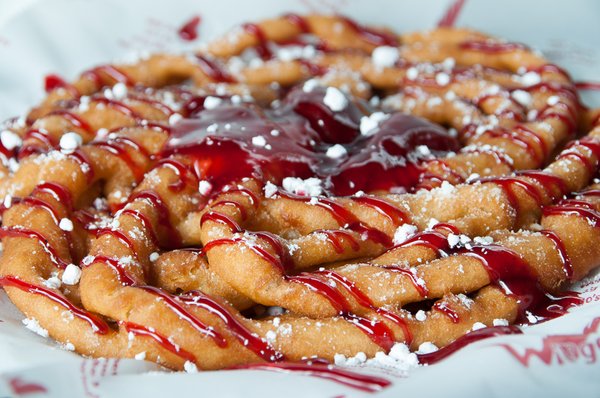 Drunkenly eat a funnel cake? We've done it before and we'd happily do it again. Even better, it's available for delivery until almost 3am. Be warned though, it tastes like deep-fried heaven and is highly addictive, so proceed with caution. Where to Get It: Wingo's
Chicken Sandwich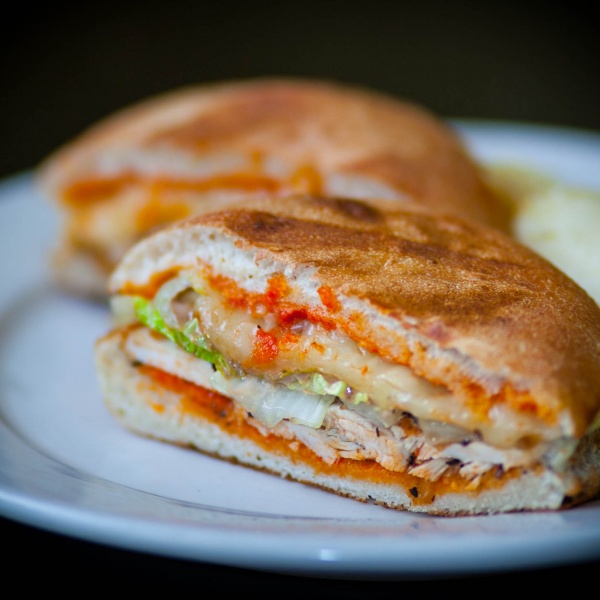 Sometimes you're sloppy drunk and sometimes you're fancy drunk. For the fancy times, this grilled chicken sandwich will keep things classy. The beauty's got fontina and mozzarella cheeses, just the right amount of sun dried tomato pesto, and a little drizzle of balsamic aioli. Where to Get It: Angelico Pizzeria
Mediterranean Kabob Roll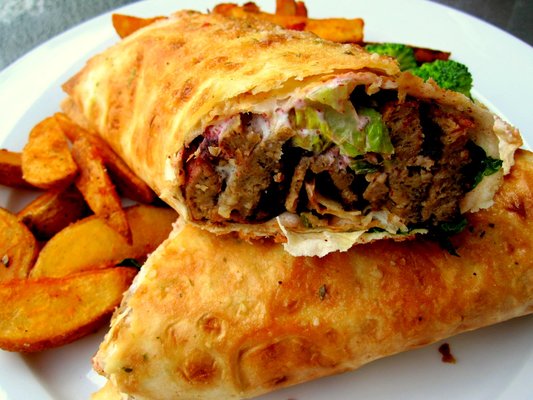 If you haven't tried lavash, a homemade Mediterranean bread, you need to get this sandwich in your life ASAP. Would the fact that it's stuffed with beef and lamb and drenched in yogurt sauce fully convince you? Yeah, we thought so. Where to Get It: Cafe Romeos
Chicken Teriyaki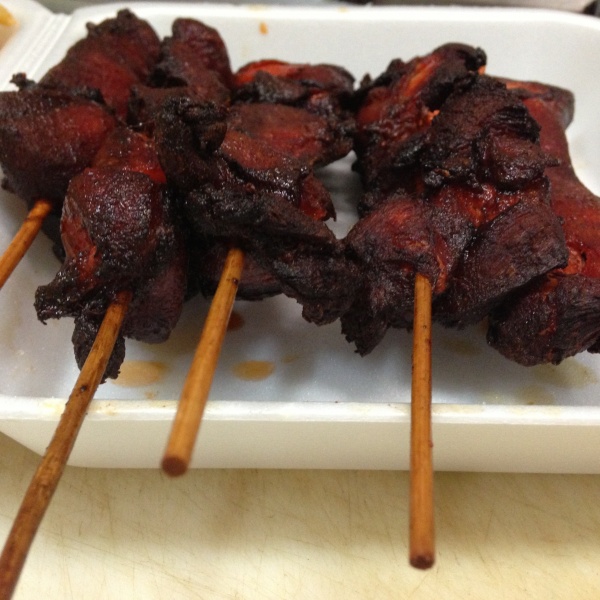 Everything is more fun to eat on a stick! Plus, afterward you can have a sword fight! Yes, please! Where to Get It: Sing Long
Chunky Monkey Ice Cream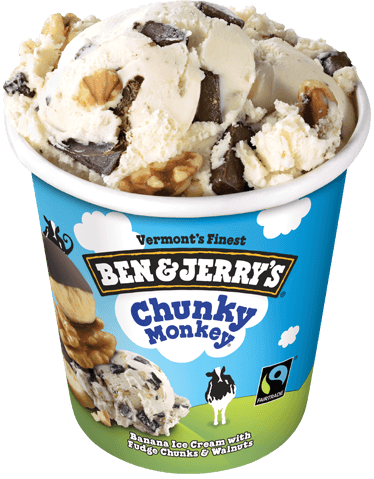 Getting ice cream delivered to your house can never be wrong. Especially when it's Ben & Jerry's. And even more especially when it's super late and you're craving a chocolate banana dance party. Oh, and if for some reason you don't like Chunky Monkey, they've also got Vanilla, Fudge Brownie, and Cookie Dough. Where to Get It: Bestolli's Pizza
Spaghetti with Meatballs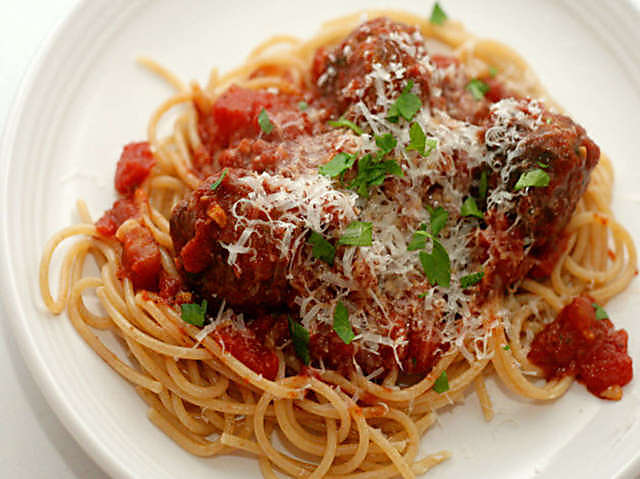 This spaghetti is just like mom used to make…if mom woke up at 1AM made spaghetti and then brought it to you without questioning your life choices. Translation: Get some of this in your life.  Where to Get It:Pizzoli's Pizzeria
Make Your Own Dessert Platter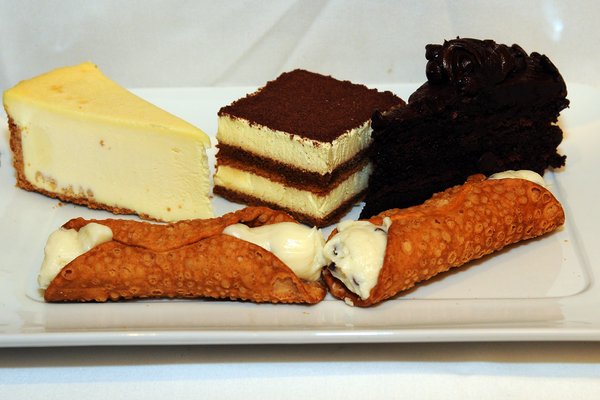 Delivery minimums can be a bitch, but when you order all the dessert on the menu (we won't tell anyone), sensually shove them in your face at 2AM, you don't have to worry about that. All you have to worry about is how creamy the cannoli is (answer: very) and whether you're going to have leftovers for tomorrow (forecast: grim). Where to Get It: Italian Kitchen on U
BBQ Dinner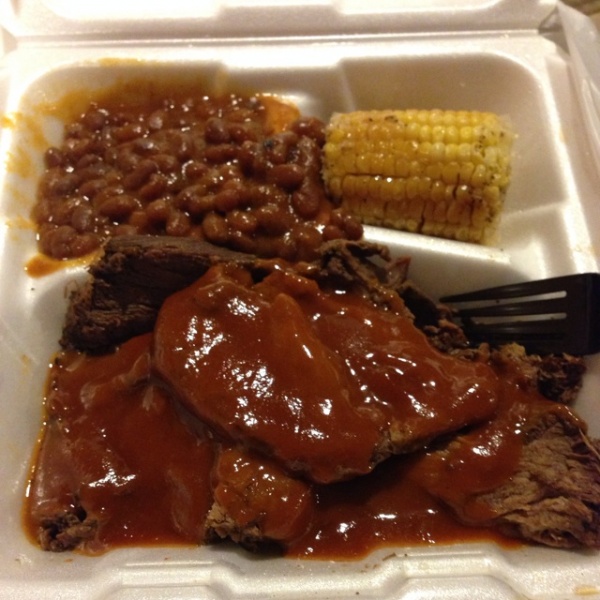 BBQ takes, like, 29 hours to make or something (ok, we've never actually tried cuz we're afraid of Grills). Anyway, the point is that the waiting sucks cuz BBQ is so damn amazing. Fortunately, the folks at Epiphany love you and deliver tangy, mouth-watering noms til late. Where to Get It: Epiphany Open Pit Subs
Wings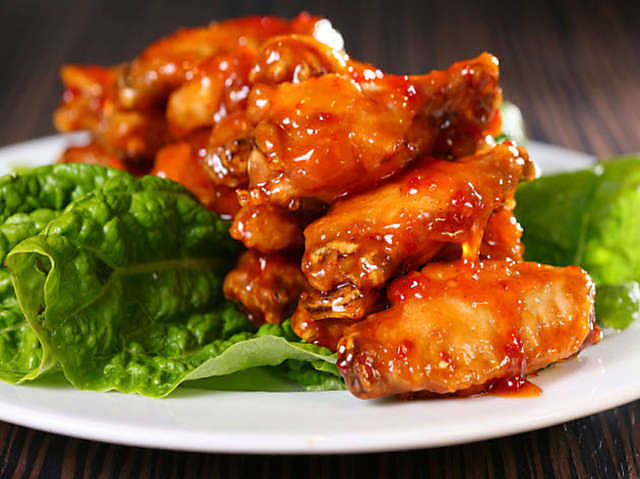 We don't make lists without wings because wings are perhaps the single greatest gift that chickens have given mankind. Sticky, sweet, and savory, these wings will make your mouth grateful to be spending the rest of its life with you. Where to Get It: Pizzoli's Pizzeria
Oh, btdubs, we recommend printing this blog out and putting it on your fridge so you don't get confused and order the wrong thing next time you come home a little…wobbly. Trust us, it's a real time saver. Plus, it'll help you narrow down the list of things you might have done the previous night.
(Visited 749 time, 1 visit today)