You know your cool uncle who isn't really your uncle but you call him that cuz he's like family? For us, that's our Uncle Google. He's our favorite because he always remembers the name of the chick from that TV show you used to watch. Plus, he can help get a wine stain out of your roommate's couch using simple household ingredients before anyone notices it.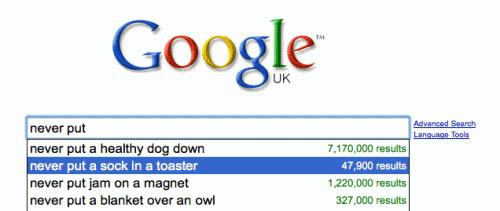 Anyway, our Uncle Google ('Googs' to us) came to town recently and brought us something awesome. No, he didn't give us a whole bunch of those fancy face computers so we could image search cheeseburgers in between bites of real cheeseburgers…though that would have been kinda cool (we know you're reading this, Googs, so feel free to send some over). Actually, Google left something for you. Yes, you.
Spoiler Alert: You get $6 off your order, and all you have to do is pay with Google Wallet. Just select 'Google Wallet' as the payment option on your Android phone when you check-out. Bam! $6 off. It can't get much simpler than that.
 Anyway, it's pretty nice of Google to help everyone out like this.  It's definitely not everyday that one of the biggest companies in the world encourages you to take off your pants and kick back with some free noms. Sure, they'll probably deny that's why they're doing this, but the truth is out there and it isn't wearing pants.
TL;DR, Let Google finance your No Pants lifestyle.
(Visited 312 time, 1 visit today)