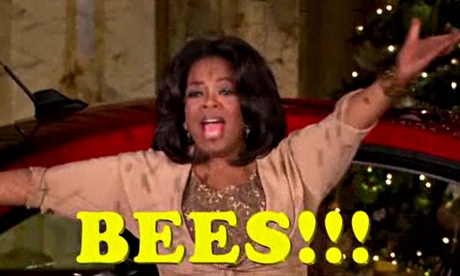 So a few weeks back, we decided to change up the game in our Friday coupon email. Instead of giving you a coupon (which we still did) we asked you, our customers, to send us a coupon. Crazy, we know. And while we thought we'd get a whole bunch of nothing, we actually ended up with a bunch of useful discounts and offers! Like this one for some hippos.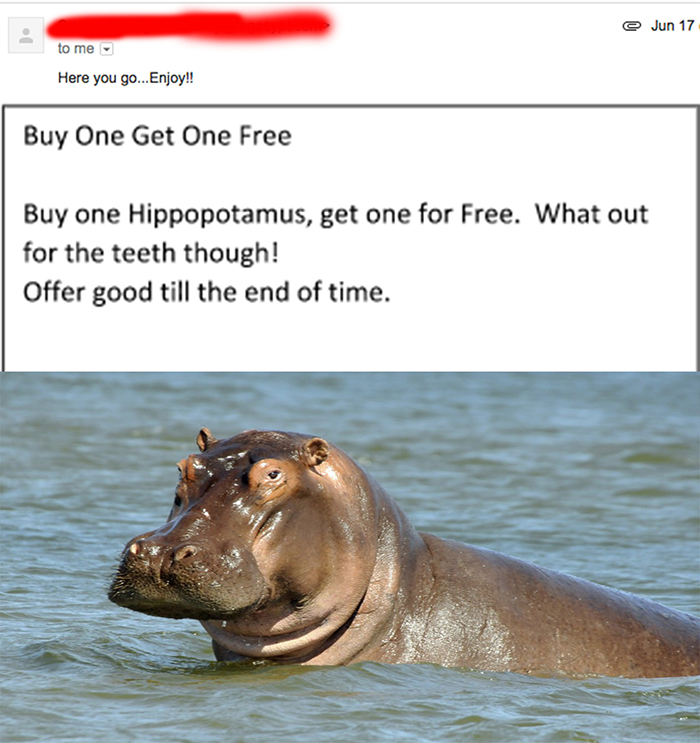 Then there was an adorable coupon for a fish. Or was it for a hug? Regardless, good times are in our future.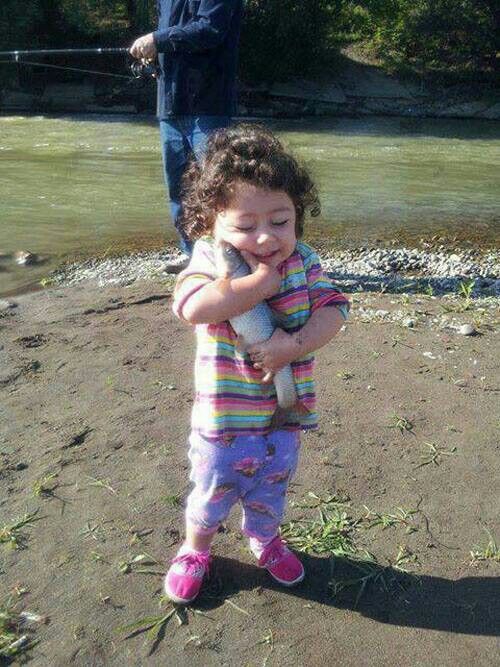 Just when we thought there's no way we'd get more coupons for fish we got this "whale" of a coupon. Sorry.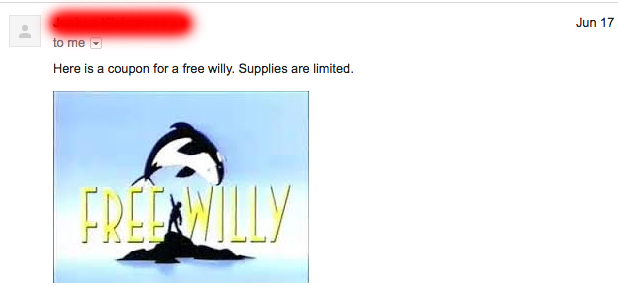 Once we made our way through the aquatic themed coupons, we got a lot of love. Mostly in hug form.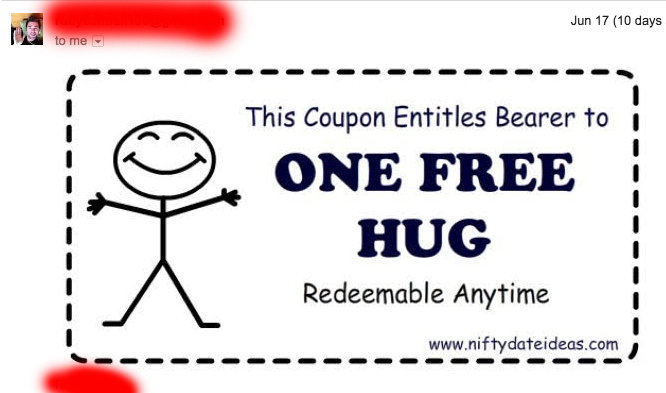 ---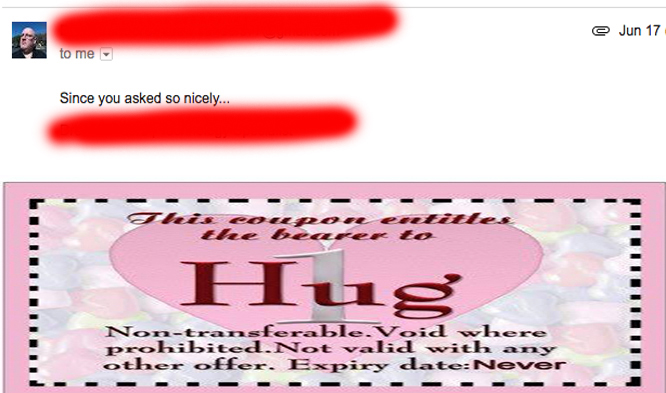 ---

---

---

And of course, since we DIDN'T ASK FOR IT we got an obscene amount of coupons for bees. Lesson learned: when you ask for no bees, you're going to get a whole bunch of bees.

---

---

---
Some coupons were not exactly bees, but could be classified as bee related.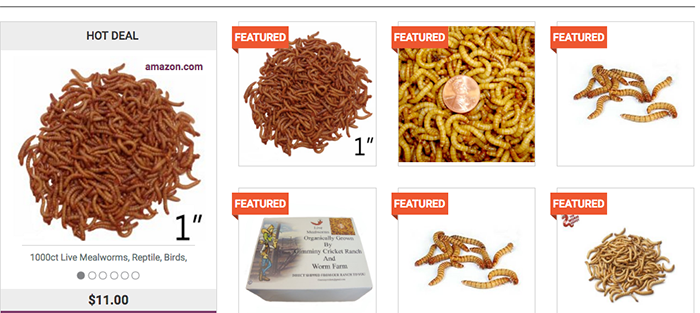 From mealworms to kitty massages, the coupons kept coming. Also, From Mealworms to Kitty Massages? New band name, called it.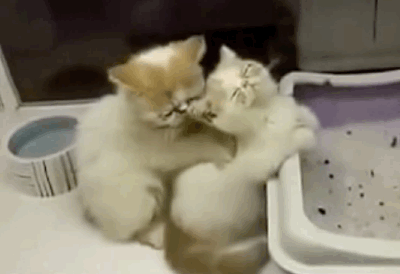 From cats to rabbits, the furry fun times continued. Word of advice, do not Google "furry fun times".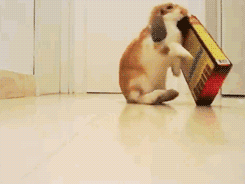 We even got a few #NSFW flashes of brilliance.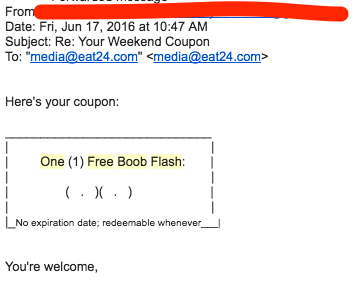 Finally, we got a free trial for our new favorite cat site.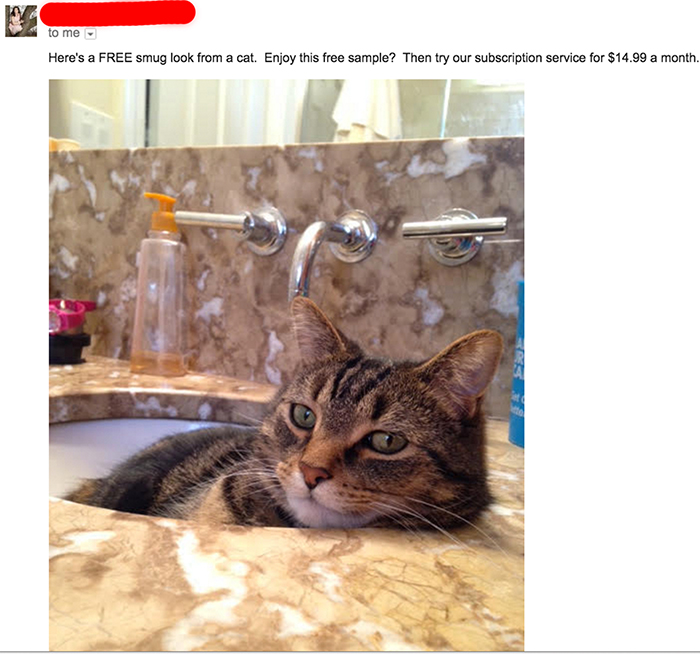 To make things easier for you, and since we just learned how to make charts, take a look at this breakdown of coupons.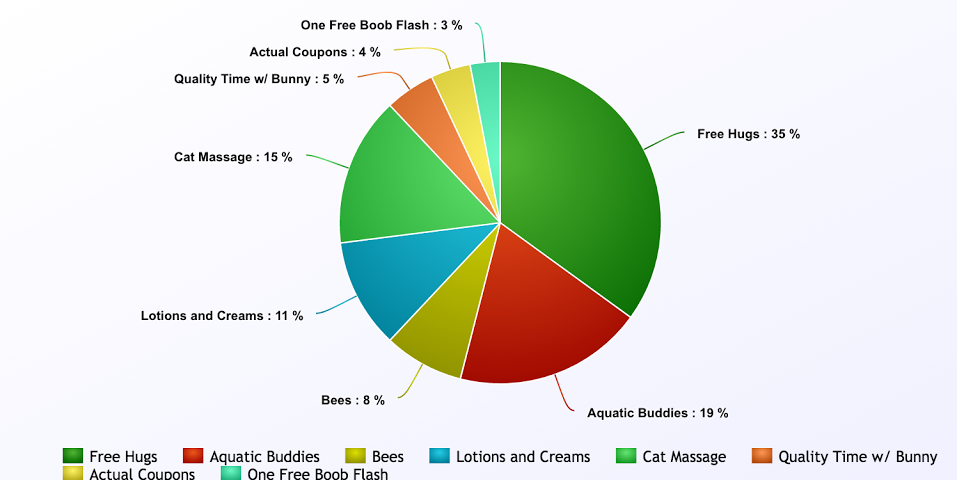 A big thanks to everyone who sent us in coupons. If you ever have another coupon you're just desperate to unload, we're always here for them @Eat24 on Twitter or Instagram. From all of us at Eat24, we love you. Now if you don't mind, we need to go redeem some hippos.
(Visited 2,086 time, 1 visit today)