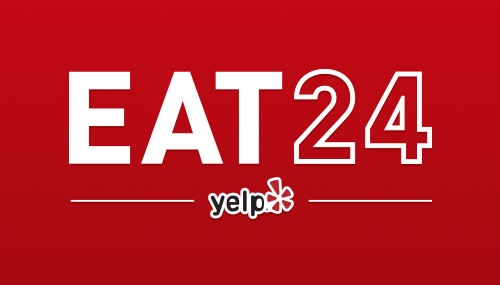 Hi guys 🙂 We have some pretty great news… but we're way too excited to type, so instead we're going to share this morning's company-wide email from The Boss:
Good morning, lovely people. Have 5 minutes for me? I hope you brought an extra pair of pants today because I have really exciting news… WE'RE GETTING MARRIED!

EAT24 is joining Yelp!

Whaaaaat?!? Yes. The company we built together – our service, our experience, our app, our voice – will now get to shine on an even bigger stage. By joining Yelp, we have the opportunity to spread the love and serve over 130MM people each month, plus add 1MM restaurants nationwide! How awesome is that?

130MM people! That's a bigger audience than the Super Bowl, and we get to reach them every single day.

Yelp has the power to take us where we've always dreamed of going, and a zillion times faster than doing it ourselves. Our companies share the mission of creating a better eating experience for consumers. EAT24 and Yelp are soulmates, and now we are married. So let's make babies!

I want you to know that all of you are part of this awesome deal. We are a family and you helped get us here. Make no mistake, EAT24 is still EAT24. What we've built is about to become everything we dreamed it could be – and we can't do it without you guys. There is no version of continued success that doesn't include this team.

While I worked on this deal, I got to know Yelp. I saw their offices, experienced their culture, and got to know the people who work there. I know you're gonna love it! If you saw them on Tinder, you would 100% swipe right. Yelp kicks ass, just like you guys.

I'm sure you have lots of questions. I do too! We all wonder what's going to happen tomorrow, and all I know is we got here together, and we're going to stick together and conquer the future as a family. (Plus, we're going to have so much fun, so relax!)

Can't wait to talk to you guys about this in person at our 10:30 meeting in "The Big Lounge" today. I will also introduce you to a few of my good friends from Yelp who are dying to meet you, and will answer any questions you may have, so don't be shy 🙂

OK, this letter is too long already so I will wrap this up. My grandmother always said, "Good things happen to good people." And we are those good people. Now let's get back to work, because we have A LOT of people to feed.

YALLA!!!

Love,
Nadav – The Boss
Yep. It's true. Yelp asked, and we said yes! Watch out world 😉 To all you OG members of #NoPantsNation, we love you, and we're not going anywhere! We'll always be right here for you when you're hungry, and we hope you'll help us spread the love to all our new hungry friends who have yet to experience the joy of sushi from the Internet.
And now, please enjoy the customary Wedding Reception Entire Company Selfie: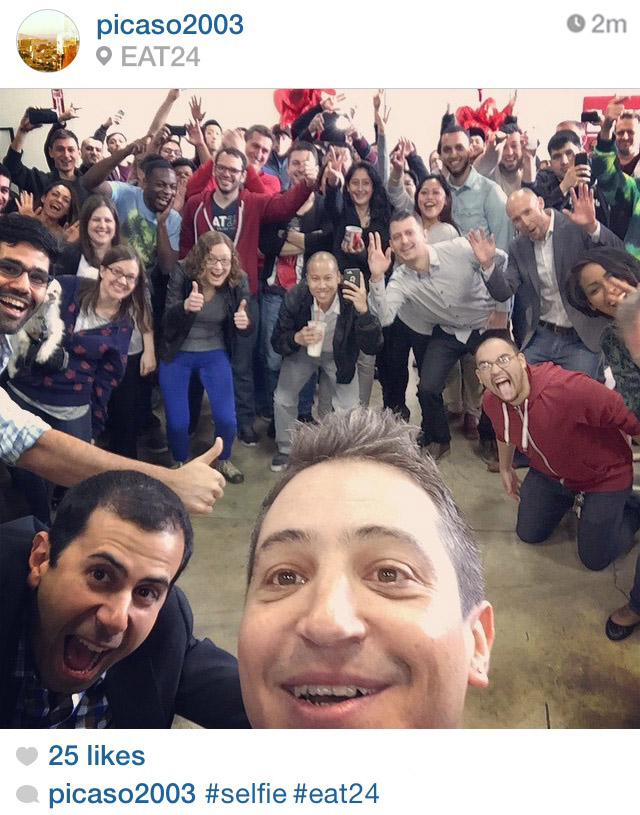 (Visited 8,897 time, 1 visit today)