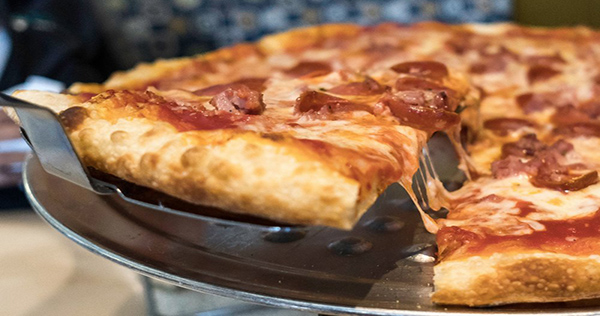 Life is full of important questions: Is this shirt too wrinkly to wear in public? What is the string theory and does it relate to cheese? Where can I find my soulmate? We can't help you find true love, but we can help you find real pizza, which is pretty much the same thing.
To find out which pizza you should marry, take this extremely important and scientifically accurate quiz (designed by an eccentric hamster and an angry developer).
To save a few bucks* on your delivery order, use this coupon.
Coupon code: deepdish24


Want another coupon? Just Tweet this: "The love of my life is a deep dish pizza. Sorry non-pizzas. #PaidTweet @Eat24"
You're the little plastic table to our pizza box.
Love,
Eat24
*Attention: We are releasing some important updates for iPizza 7. First off, extra cheese will no longer be an add-on but mandatory. There have been rumors of a veggie-proof pizza, but this is false. Pizza should always be customizable to the user. Finally, we are proud to announce that this version of pizza is .00004% larger than our previous version. Hooray! Enjoy these updates and this fine print: This $2 coupon expires on Sunday, September 11th, 2016 at 11:59PM PST. You must have a Eat24 account to use our code, which can only be used once on orders with a subtotal of $10 or more when paying with Credit Card, Apple Pay, Android Pay, or PayPal. The coupon is valid only on Eat24.com or the Eat24 app. For all pizza lovers, let us remind you, no matter how many updates, topping upgrades, or versions we have, we'll never get rid of your headphone jack.
(Visited 1,523 time, 1 visit today)