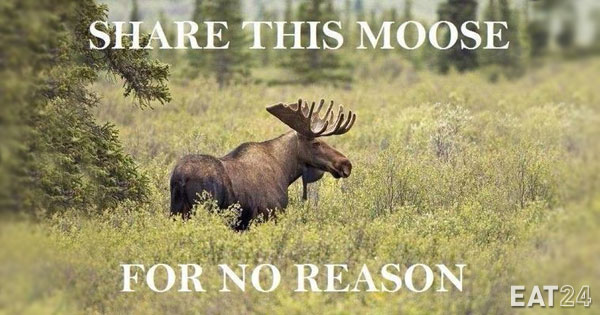 Hey! Remember last month when we asked you to take pictures of your food and upload them to EAT24? Well, you didn't*, so we had to ask our Sugar Daddy Yelp for help (and to make us a sandwich, but that's unrelated).
Anyway, we now have exactly 521,764 new photos on our app, which means you have about half a million things to try with your eyeballs (and we know your eyeballs are starving).
Now enter this code at checkout to save some dough** and do more eating and less licking your screen this weekend.
Coupon code:
pix24
You're the pretzel bun to our burger,
Love,
EAT24
*It's OK. We totally get it. By the time the food arrives you're too hungry operate a phone camera. Us too!
**Sure we have a half a million more pics, but that doesn't mean that we couldn't use a few thousand more shots of carne asada nachos. Before you get those trusty flashbulbs out, some pro tips. Make sure your model is comfortable. Is their takeout box too restricting? Do they need a napkin dab to remove excess oil? Are they comfortable being shot in HD? Make small talk. Asking where they got their dipping sauce can go a long way towards a better shoot. Prior to shooting, consider all angles. Sometimes a full-body shot isn't as scrumptious as a close-up of pepperoni. Think about artistic angles to perfectly capture your subject. Perhaps a tilted perspective can capture chow fun's inner beauty? Be creative, have fun and of course, read these rules about our coupon: This $2 coupon expires on Sunday, April 5th at 11:59PM PDT. You must be an EAT24 member to use our code, which can only be used once on orders of $10 or more when paying with Credit Card, Google Wallet or PayPal. That's it for now. But please remember whatever you do, no licking the models before you shoot.

(Visited 1,886 time, 1 visit today)